As an official Aberdeen Restaurant Week ambassador for Aberdeen Inspired, I had the chance to try out a restaurant for the event. During last years run, Kirsty Jarvie tried out Atlantis and her review made it my first choice to try out this time round.
If you want to know more about what Aberdeen Restaurant Week is, see my guide for everything you need to know here
Atlantis is situated within the Mariner Hotel, on Great Western Road. It prides itself on being Aberdeen's first seafood restaurant and after over 30 years of trading, this family run business knows what it is doing.
If you are a seafood lover like me, you must try here. The menu for Aberdeen Restaurant Week features Scottish favourites such as Mussels, Cullen Skink and a highlight for me, Oysters. The menu is only for lunchtime, but they also have their ongoing Market Menu for dinner time offering 2 courses for £18.50 or 3 courses for £23.00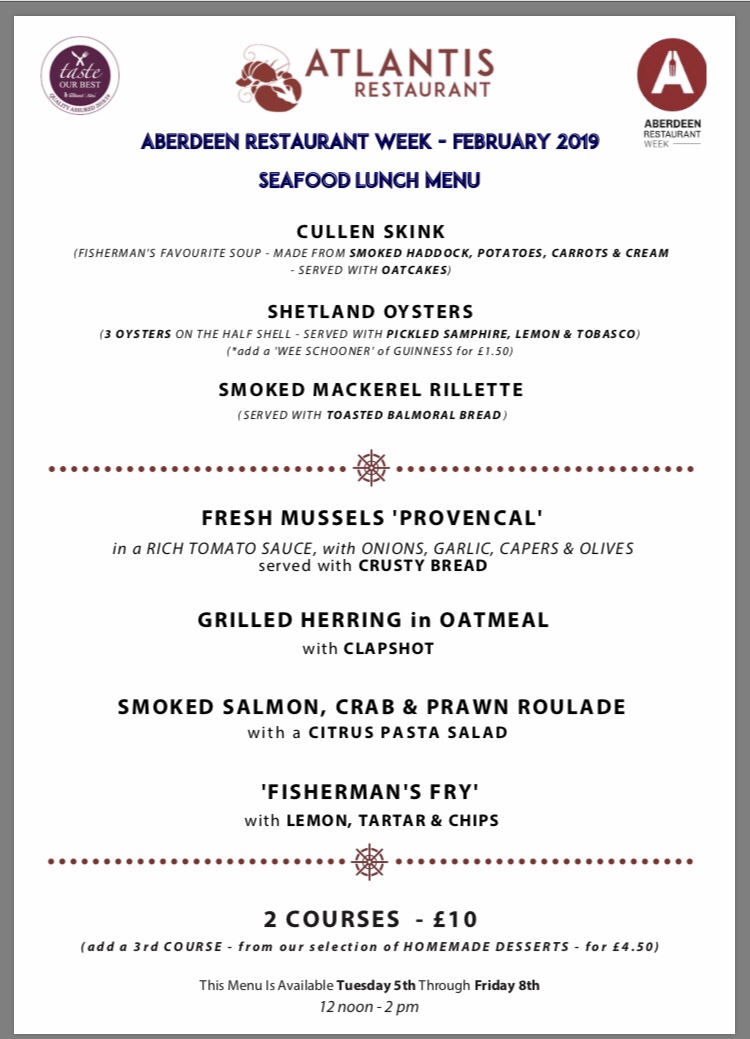 The Restaurant
The restaurant is hidden away behind the Mariner Hotel and a £3 taxi from union street means it is easily accessible; or make a night of it and stay in one of their rooms. The interior is filled with all manner of nautical artefacts; my favourite being The Captains Table, a huge, fish covered, hand carved wooden table. The restaurant feels cosy, comfortable and traditional. The owner Mike is passionate about continuing the family legacy and he is always about with his friendly, personable presence and I loved to see how he greeted many guests like lifelong friends.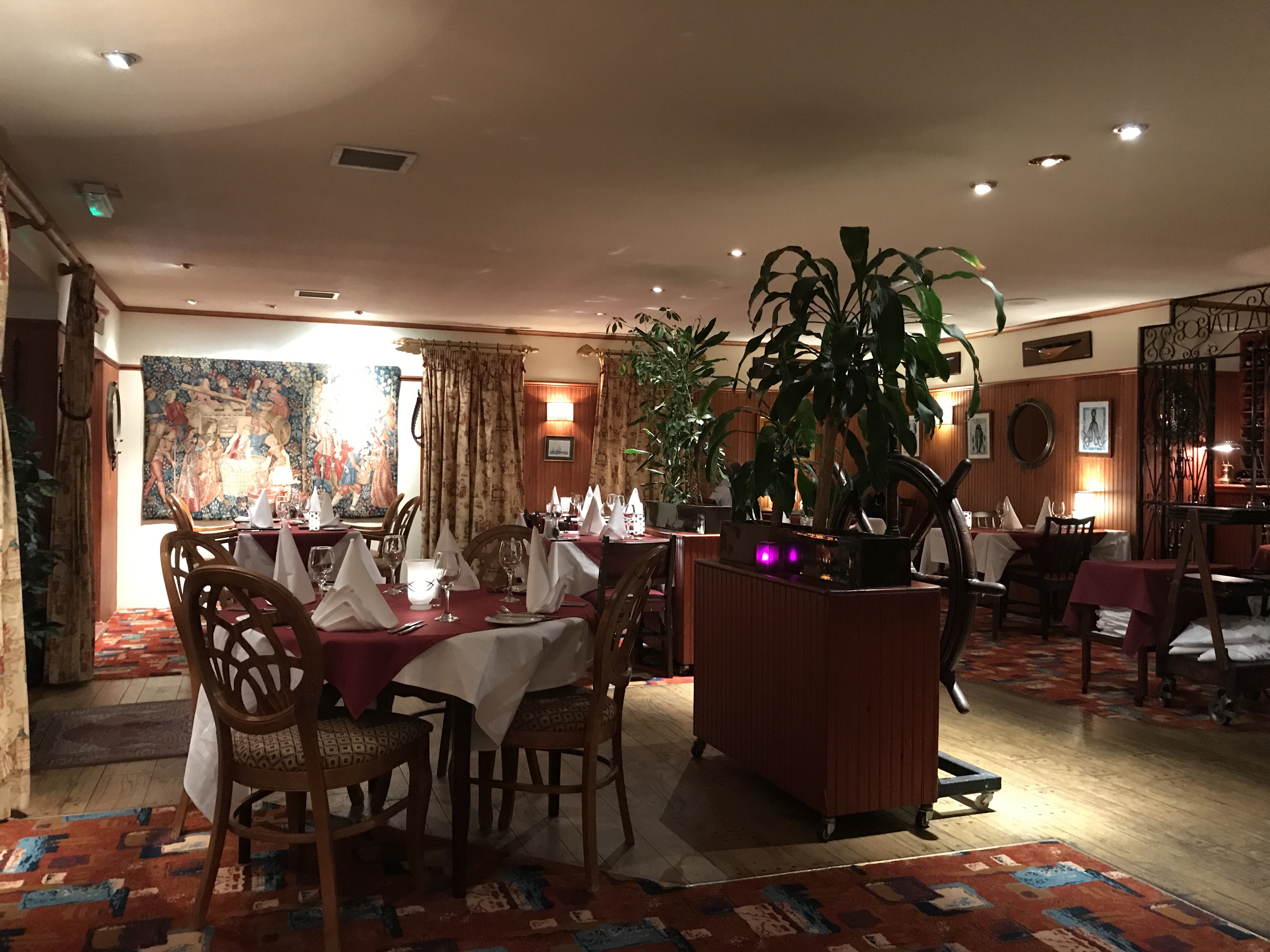 The Food
Mike very kindly offered to let us sample the whole Aberdeen Restaurant Week menu, minus the Smoked Mackerel Rillette and Smoked Salmon, Crab and Prawn Roulade which are both exclusive for Restaurant Week. We also got a big basket of fresh bread to dig into as we waited.
Starters
Mini pots of Cullen skink, fresh Shetland Oysters and a special addition of Scallops with Red Cabbage were our first tastes of Atlantis. The Cullen Skink, An Aberdonian speciality, was creamy with big chunks of haddock and was served with an oatcake. The Scallops were cooked to perfection, with a golden exterior and as soft as you can imagine. My favourite, the oysters, were served with pickled samphire, Lemon and Tabasco. A true taste of the sea, the starters showcased our Scottish seafood- some of the best in the world.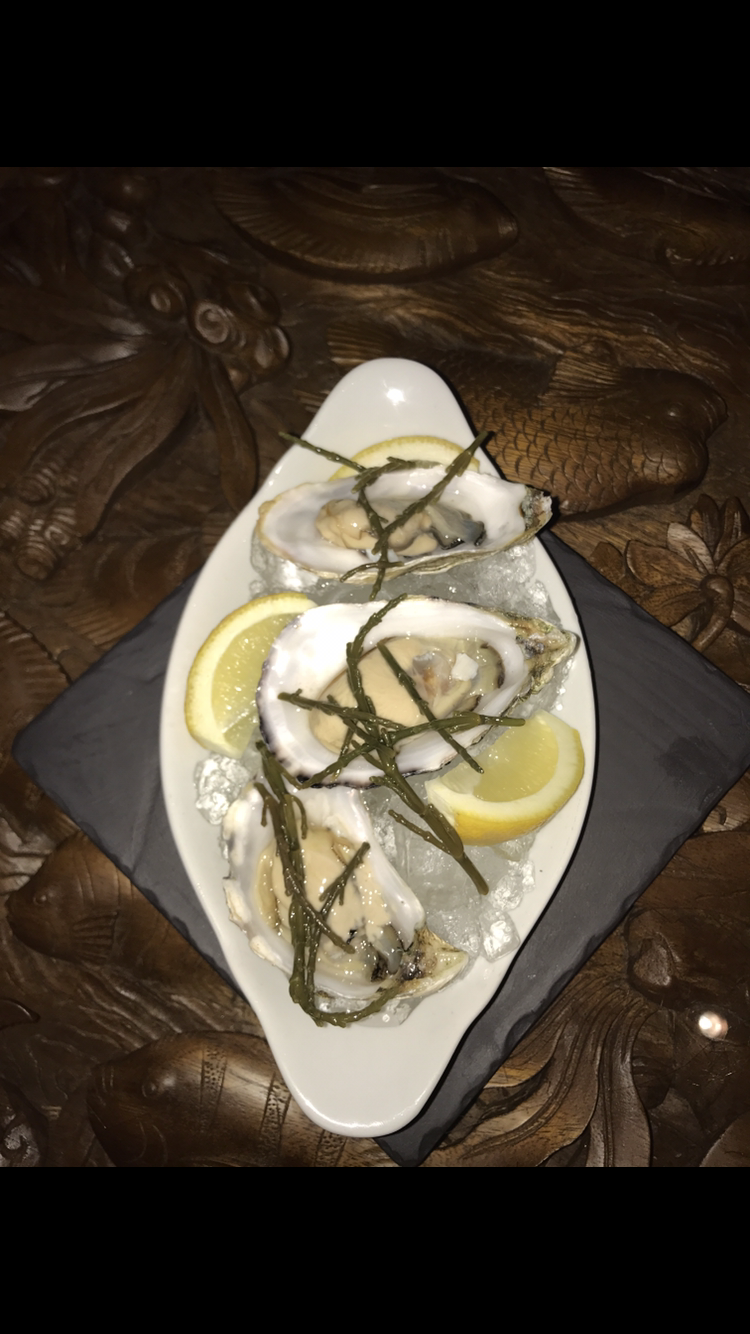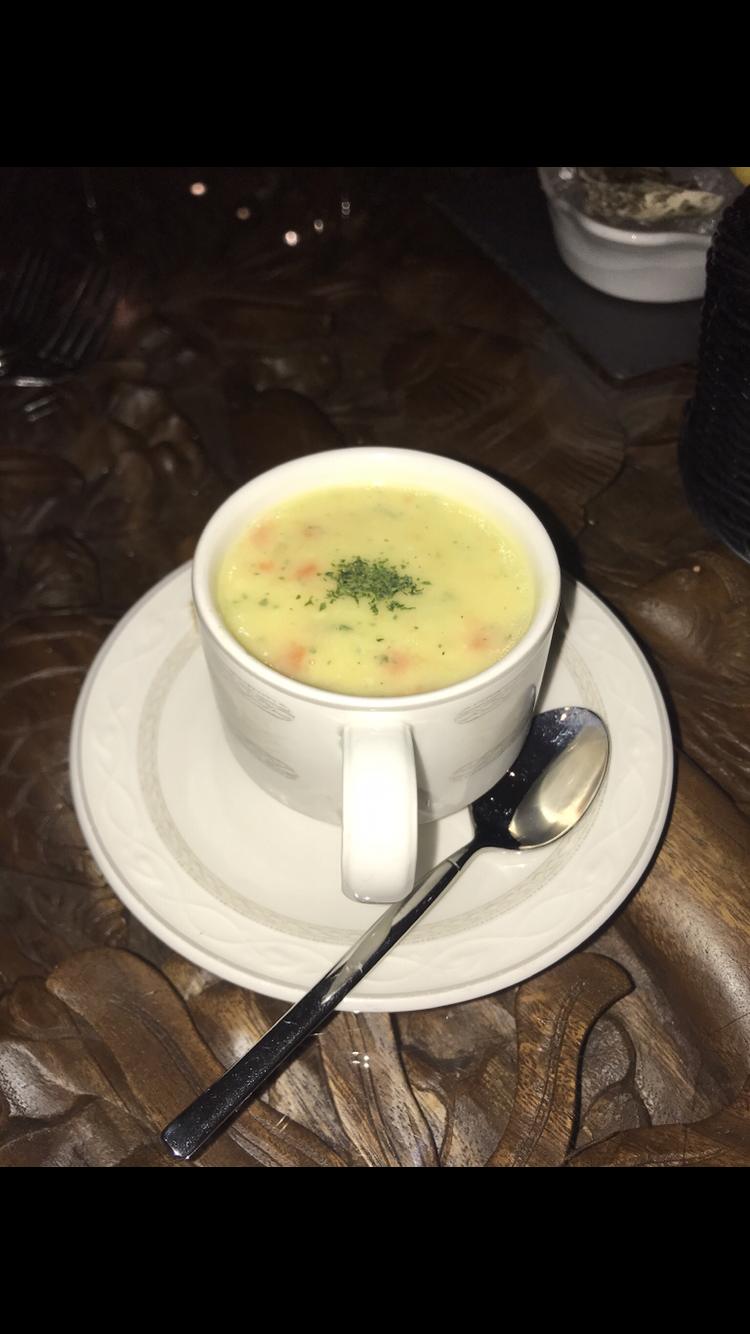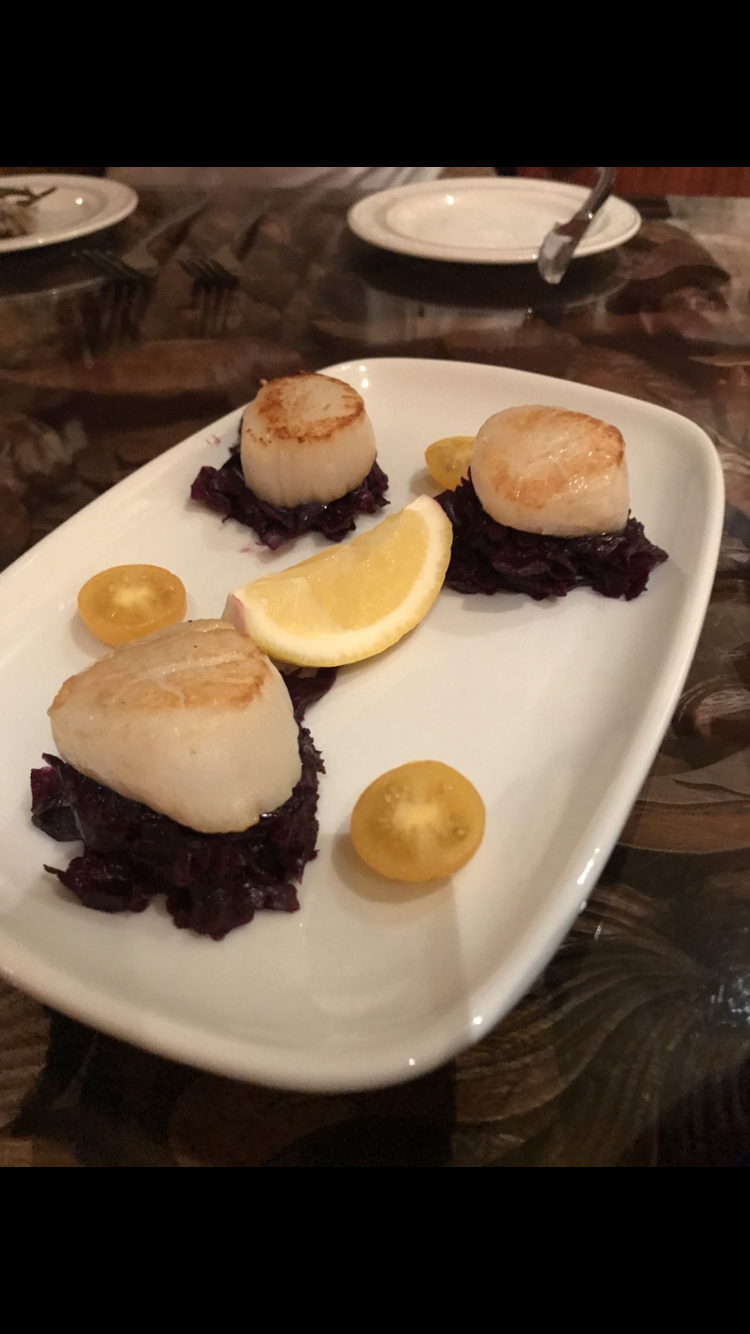 Mains
Firstly, we got Mussels Provençal, a bowlful of fresh mussels in a rich and garlicky tomato sauce with capers and olives. Mussels are one of my favourite things to eat and I usually have them simply with white wine, garlic and cream. Next time I cook mussels I will be doing it in this style as it felt like more of a substantial meal, especially with the warm crusty bread on the side.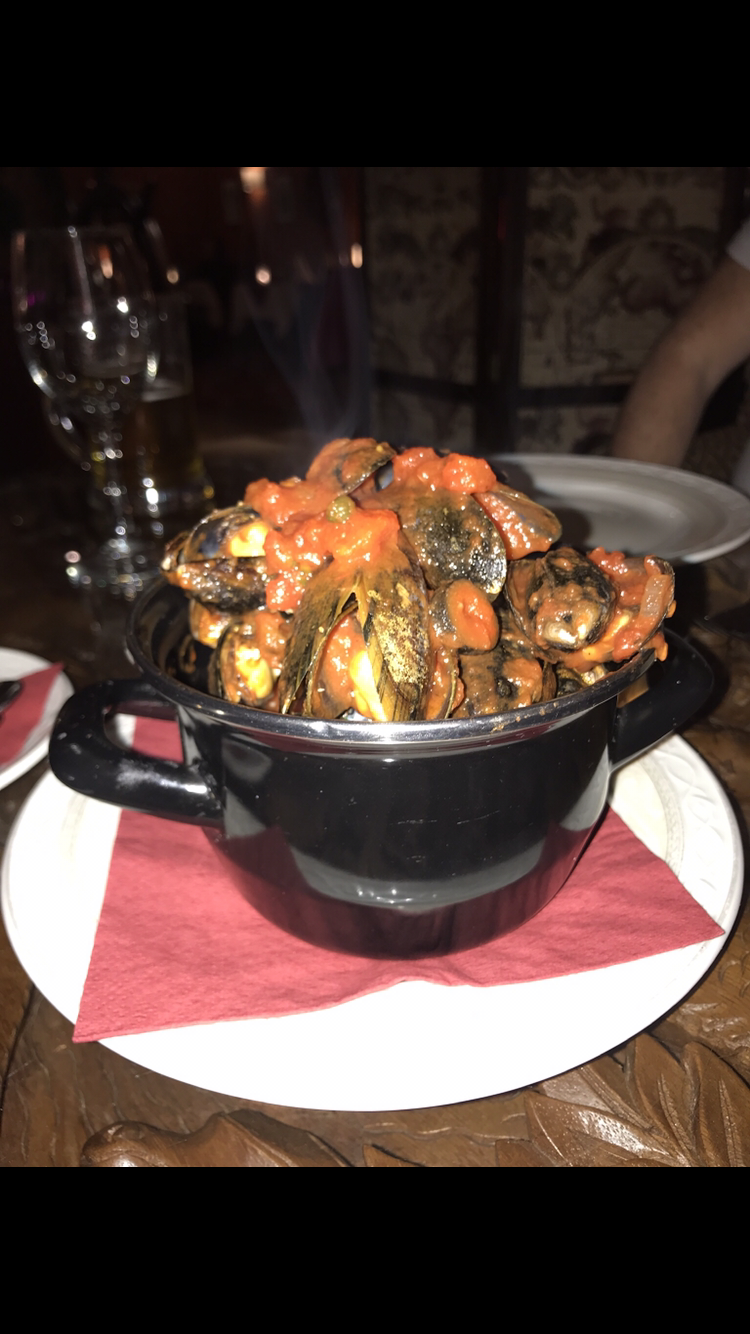 We also tried out the typically Scottish dish of Grilled Herring in Oatmeal, served with Clapshot and a Mustard Sauce. I'd never tried herring before and was impressed with its flavour and texture. Learning about herring being one of the most sustainable fish to eat, I will be trying it again and hope to do a recipe soon. The buttery and crunchy oatmeal topping was akin to skirlie and went well with the clapshot- a smooth and creamy mix of potatoes and turnip.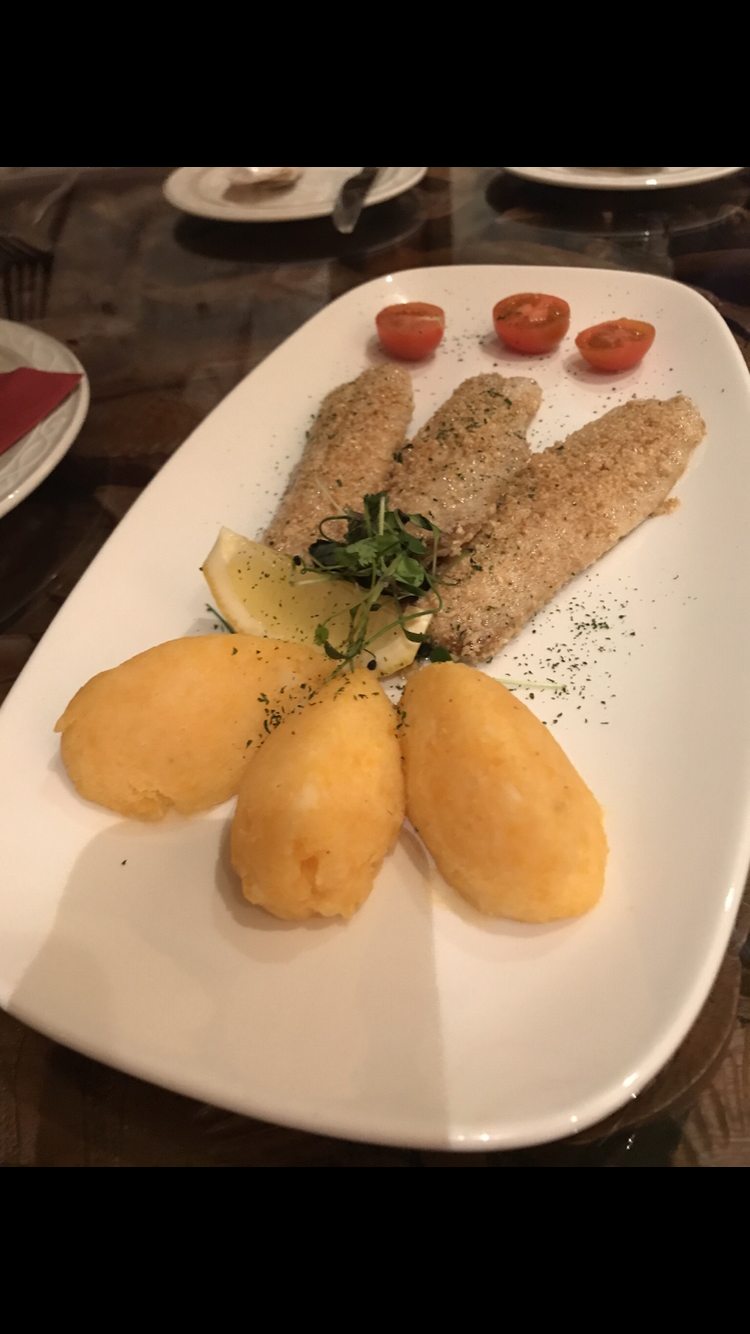 Next up was the Fisherman's Fry- a huge platter of mixed fresh fried fish served with crunchy chunky chips and one of the best homemade tartare sauce I've tasted. If you've ever had the Italian speciality Frito Misto, this was Scottish equivalent. A mixture of whitebait, squid, coley and oysters. All the fish was cooked beautifully with a crunchy exterior. A squeeze of lemon juice and a dip of that creamy sauce made for a perfect main course.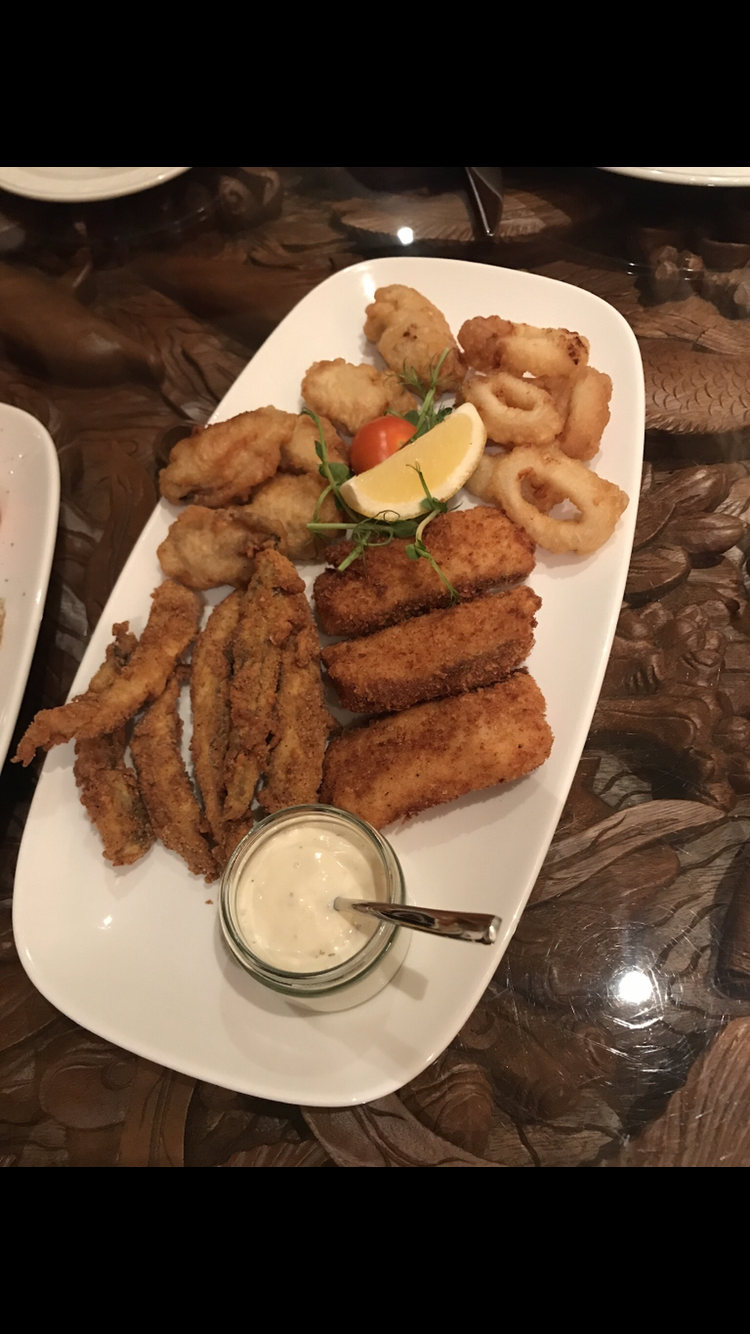 Desserts
We opted to go for desserts too in addition to the menu and I highly recommend you do too. We got Gin & Tonic Sorbet, Spiced Fig Ice Cream, a Whiskey Coffee and Pannacotta. The Pannacotta especially had the perfect wobble and was soft and creamy with a touch of vanilla- the perfect end to a great evening at Atlantis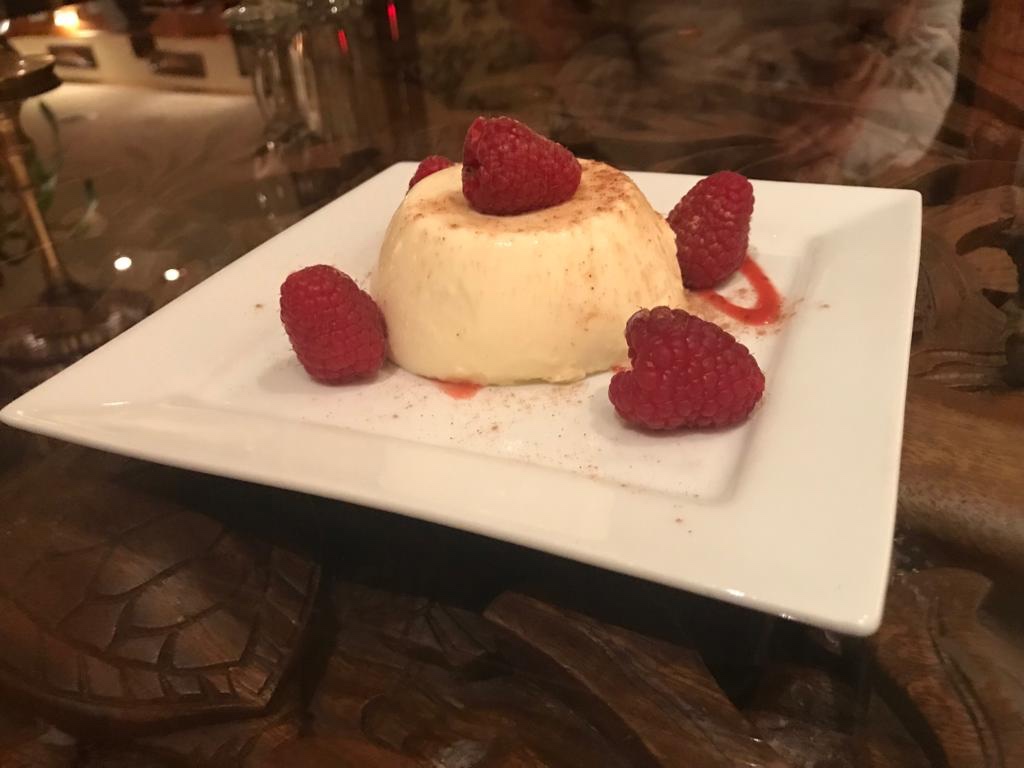 This friendly, family run restaurant prides itself on it's fresh local seafood and is a must for any fish lover in Aberdeen. It may be somewhere you haven't thought of trying before – use this opportunity to Eat Local at Aberdeen's longest established traditional seafood restaurant. The locals come back for a reason – find out for yourself why this Aberdeen Restaurant Week.