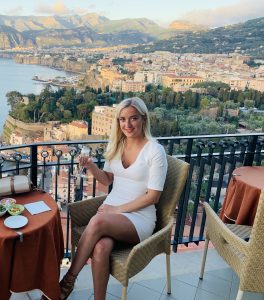 Documenting My Dinner – Scottish Food Blogger 
I'm Kerry, a 30 year old Aberdeen based Food Blogger and full time solicitor.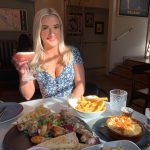 I woke up one morning with the idea of Documenting My Dinner. I have enjoyed  cooking for as long as I can remember and my greatest influence were my Grandparents who seemed to never leave the kitchen.
Food Blogging  for me began with my Instagram page (@documenting_my_dinner) where I continue to post food photos of both my creations and my favourite places to eat out.
I had many people ask me for recipes of my food and so the next step was to start this blog  where I share all my Recipes.  
I'd love to encourage you to cook from scratch every day and hope that you enjoy my recipes. 
As I Document my Dinner, I'd love to encourage you to do the same. Please share your recreations with me. Use #documentingmydinner on Facebook, Instagram or Twitter 
I use local produce from Aberdeen and Aberdeenshire in my cooking as much as possible and love unusual ingredients. If you are a producer and would like me to create a recipe with your products, please get in touch.
If you would like to work with me, contact me at kerry@documentingmydinner.com
Kerry