If you are a regular reader, you will know I travelled around South East Asia last year and Thailand was one of our stops. I have been obsessed with Thai food since, so I was thrilled to be invited to try out and review Chaophraya Aberdeen.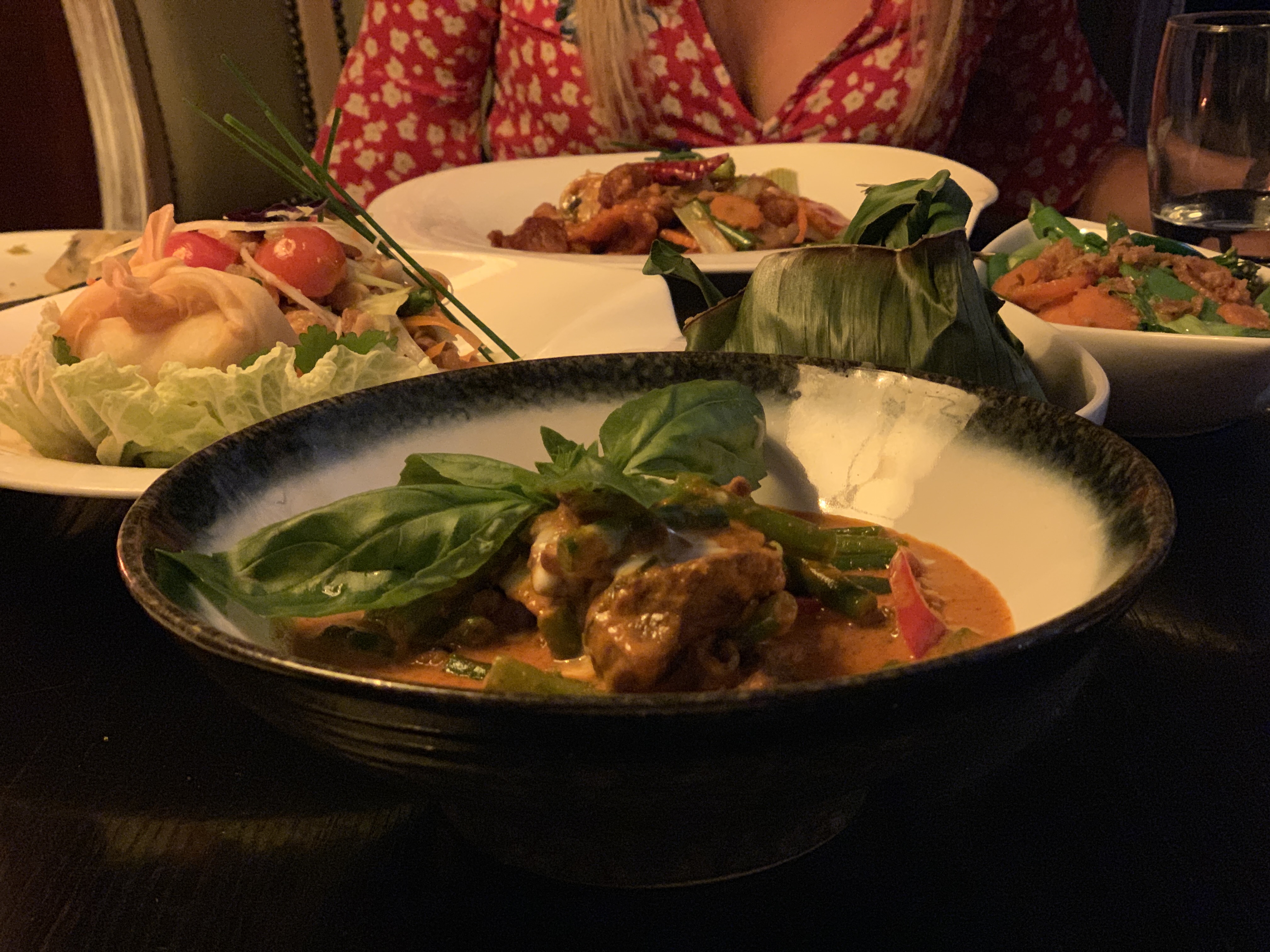 Chaophraya is ideally centrally located at the corner of Union Street and Union Terrace in the former Monkey House building. The already grand building is made even more opulent with it's luxury Asian themed decor. Candlelit tables, golden Buddha statues and cosy booths make for a dramatic and romantic setting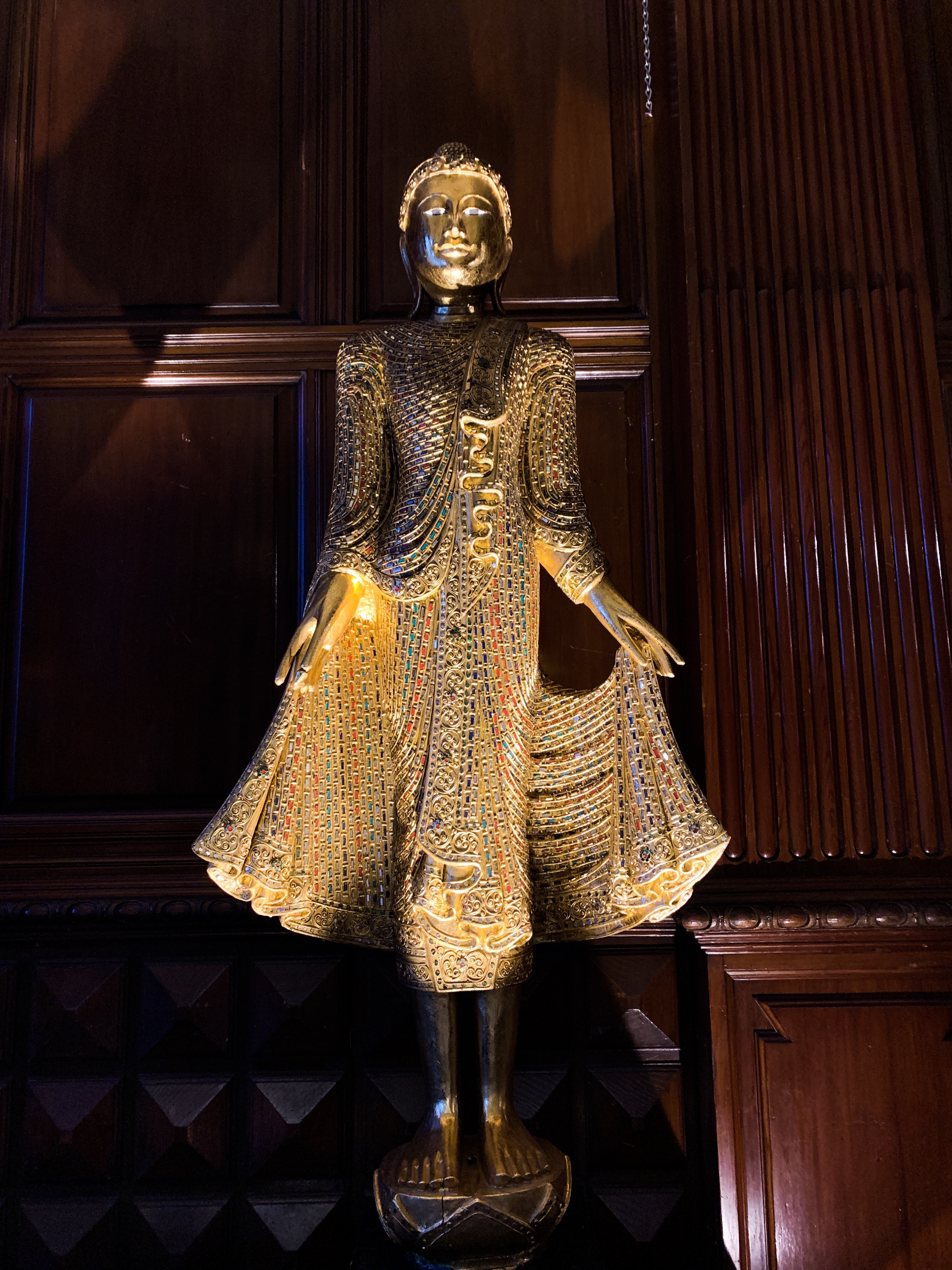 Chaophraya is a Thai small chain restaurant with 7 restaurants throughout the UK. Other than the Aberdeen venue, another worth noting is the Edinburgh venue which boasts stunning views over Edinburgh Castle.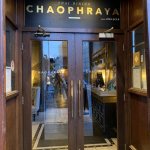 Khun Kim Kaewkraikhot, the owner of Chaophraya, is from the Kirimart Village in the Sukothai region of Thailand. Moving to Bangkok as a teenager she began her food career serving customers at a Phad Thai street food stall – and she still uses the same recipe in the restaurants today. Six years on, Kim came over to the UK to set up the restaurants that we know today. Kim is very involved in each restaurant, spending over four weeks initially training staff to cook as she does and designing each menu.
I have visited Chaophraya on a couple occasions before this visit, so knew that I was in for a treat. As always, I studied the menu prior to my visit and already knew there were so many dishes I would not be able to resist trying. not resist to try. As a result, we ordered way too much food as usual..
The Menu
The menu is separated into two sections- the al a carte and the set menus. See menus here. The al a carte menu begins with starters/sharers and stand out dishes for me include the grilled pork skewers and sweetcorn cakes. Next up is soups with the likes of the classic Thai soup of Tom Yum. Then you'll find the salads and my all time favourite Thai dish of Papaya Salad (Som Tam). The more substantial mains are separated into Noodles & Rice; Curries; Grilled & Steamed Dishes and Stir Fries. I will be returning to try out the Crispy Duck Salad; Crispy Pork Belly with Thai Basil; Grilled Seabass and the Massaman Curry (you can find my recipe for Massaman Steak here)
What we ate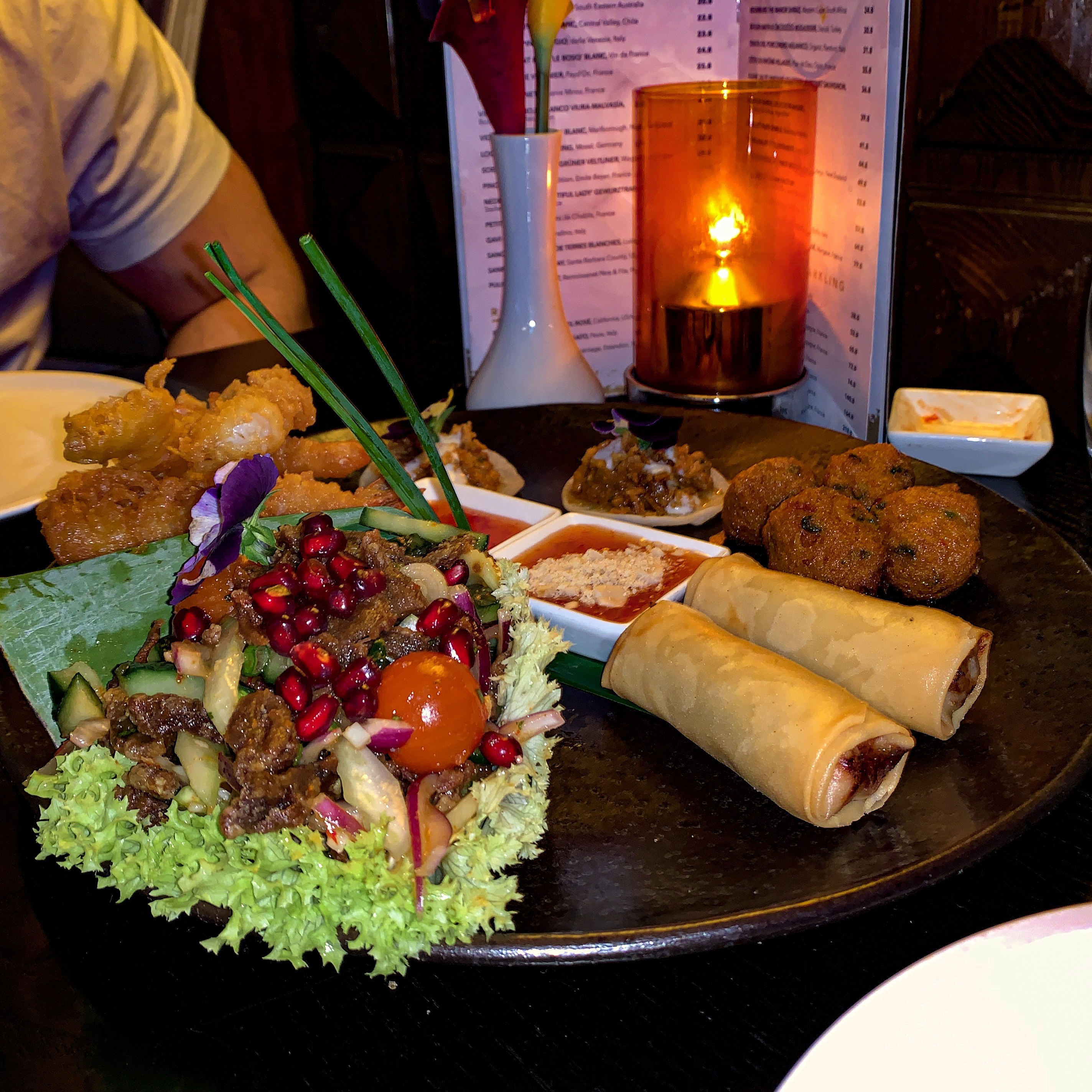 For starters, we opted for Chicken Satay Skewers and Chayophraya platter – a feast of Thai small plates. The platter was pretty impressive with Chicken Spring Rolls, Thai Chicken Tacos, Crispy Duck Salad, Thai Fish Cakes and Tempura Prawns. The Chicken Satay Skewers featured perfectly cooked and seasoned chicken with a creamy peanut dip- a perfect example of the popular dish.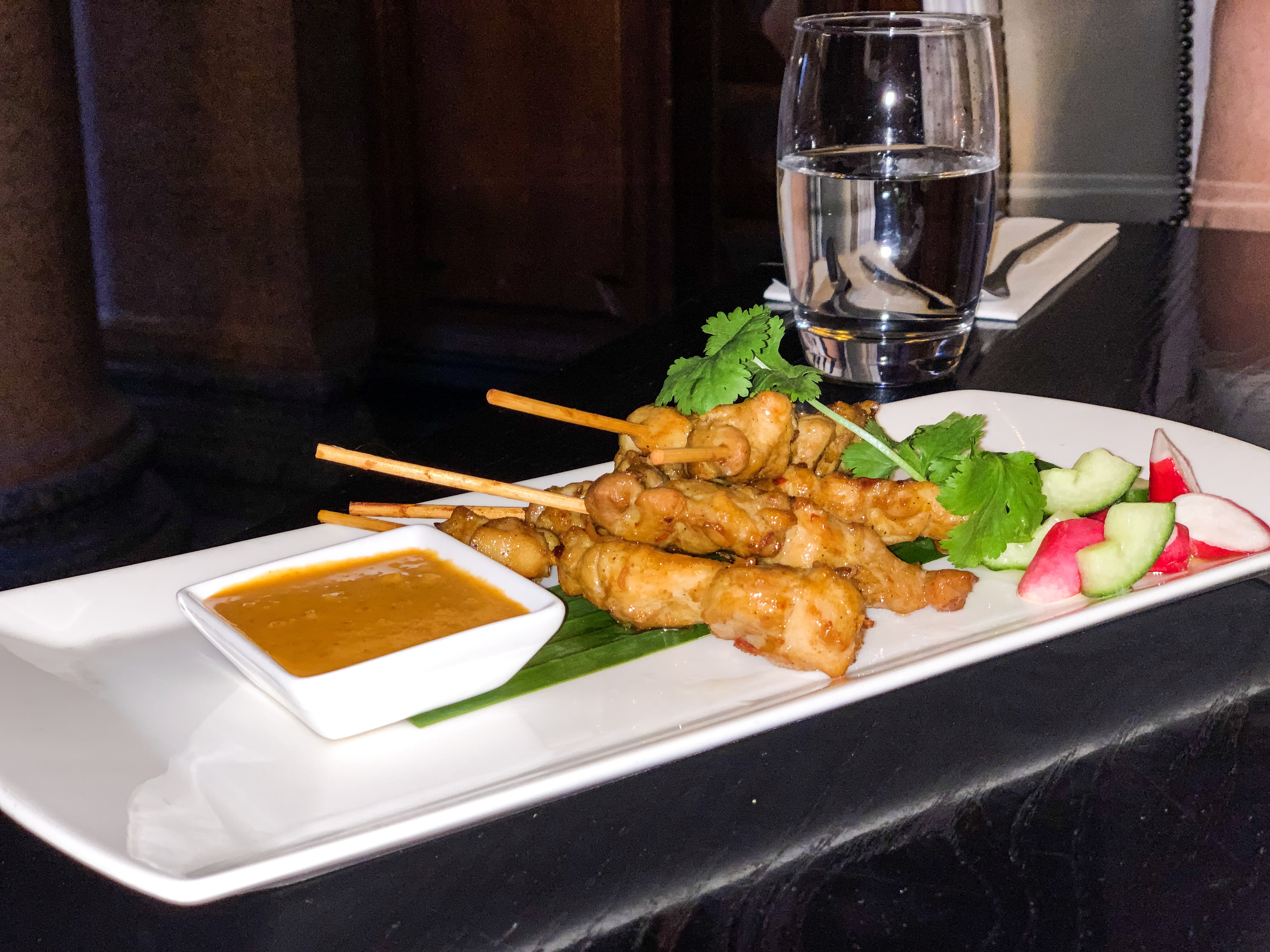 Now on to the platter. The Tempura Prawns and Chicken Spring rolls were what you'd expect from a good Thai restaurant with crisp exteriors and soft, well cooked and seasoned interiors. The Thai Fish Cakes had a hint of lime leaf, but could have done with a little more flavour. The Mexican/Thai fusion Chicken Tacos featured a coconut milk taco and Penang chicken curry topping– they were was amazing!
My favourite dish on the platter by far was the Crispy Duck Salad. Crispy chunks of duck were tossed with cucumber, tomatoes, red onion and pomegranate in a typically hot Thai dressing bursting with flavours of palm sugar, chilli and lime.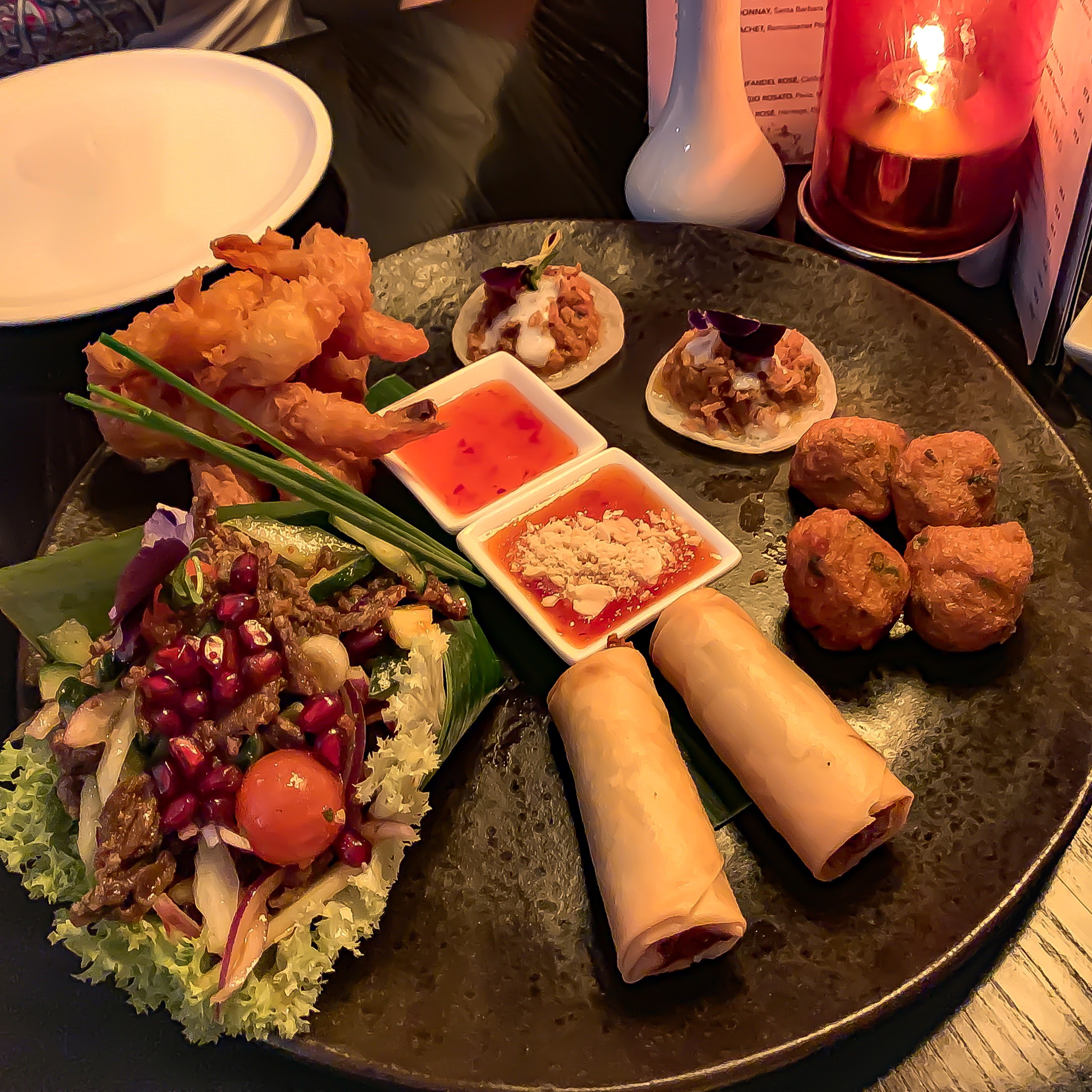 Mains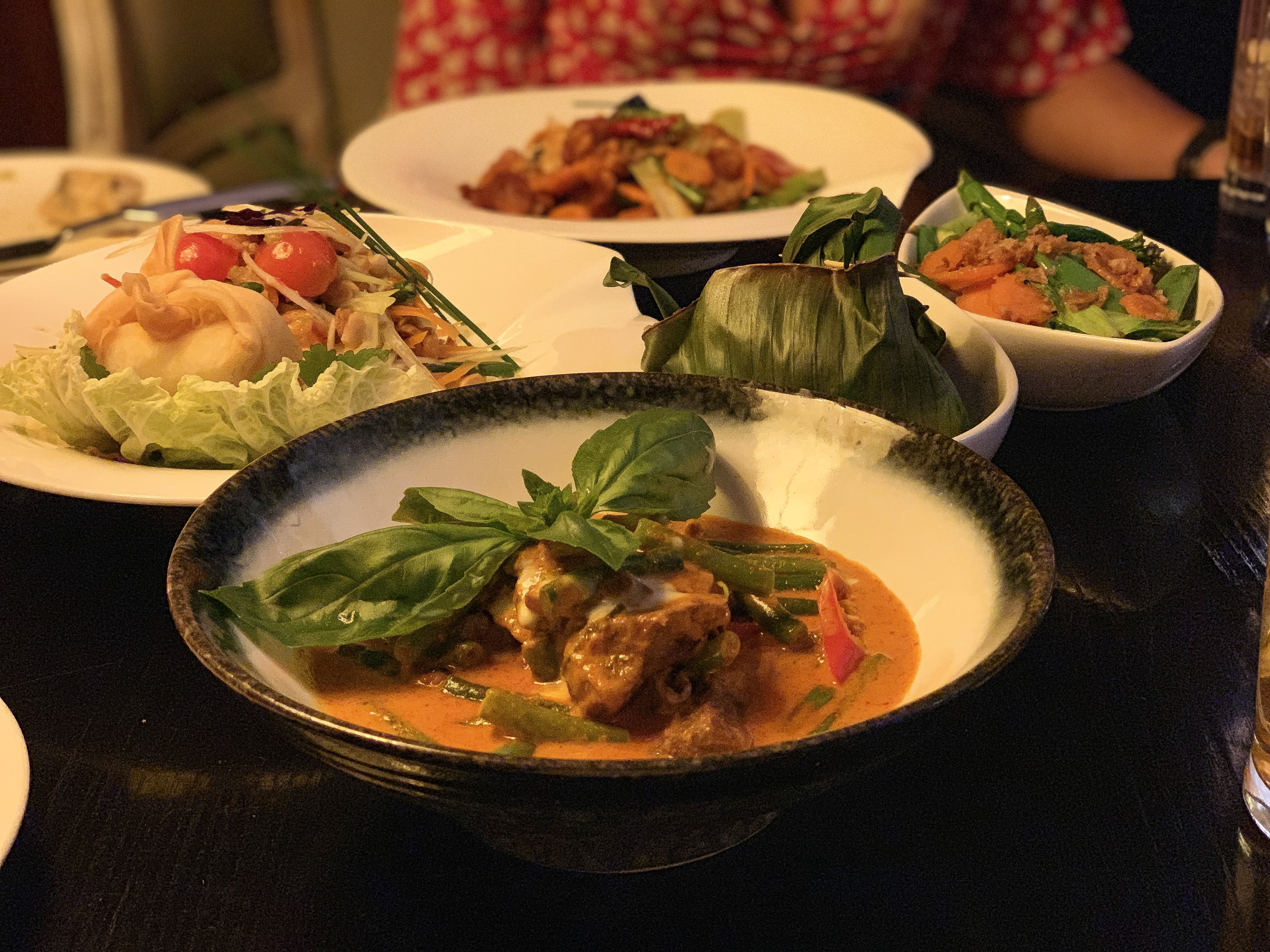 For mains we got the Thai Chicken with Cashew Nuts, Som Tam (Papaya Salad) and Sous Vide Beef Panang Curry. For sides we got a favourite of mine, Coconut Rice, and the Vegetables side dish which included asparagus, mushroom, carrot broccoli and pak Choi in a soy Asian dressing. One of our favourite dishes in Thailand was Morning Glory which you could find on every single menu. This vegetable dish reminded us of the flavours of the Morning Glory dish, bringing us back to hot Thai evenings eating by the beach.
By this point we realised we had over estimated how much food we could manage. We only managed to finish half the mains and took the rest home as we couldn't face leaving it!
The stand out dish was the Sous Vide Beef Panang Curry which had a rich, creamy sauce with a deep depth of flavour that reminded me of the curries in Thailand. The beef fell apart and the coconut rice complimented the curry perfectly.
The Som Tam, which is my number one Thai dish, was fresh, crunchy and flavoursome but lacked the heat I had experienced with this dish in Thailand. In Thailand, it is served extremely hot and usually comes with a warning but such a warning was not needed for this version.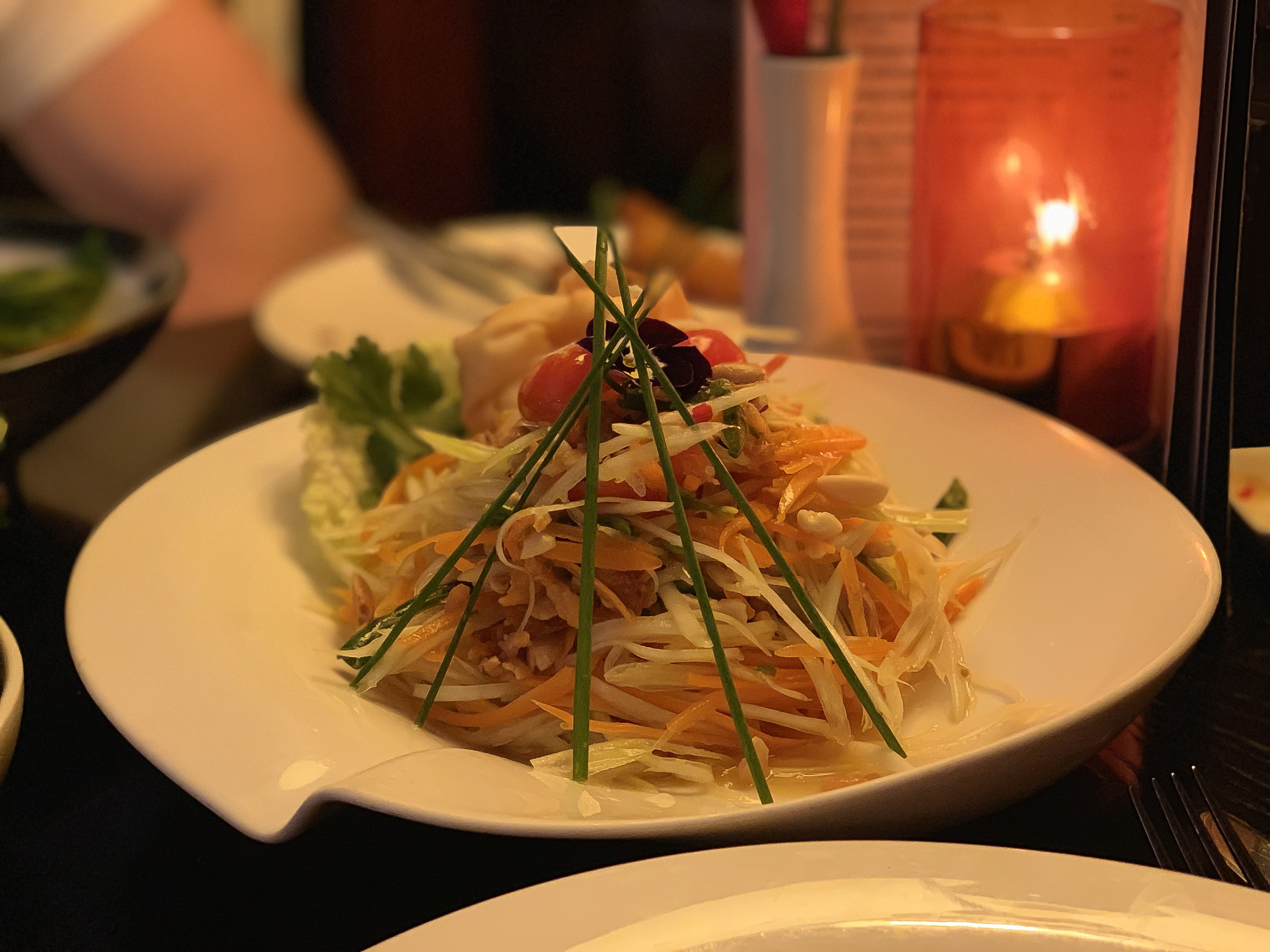 Likewise, the Thai Chicken with Cashew Nuts was full of Thai flavours, but lacked the chilli heat I was expecting. As they are both my go-tos for Thai food, I would still get these dishes on my next visit but would be sure to ask for extra heat.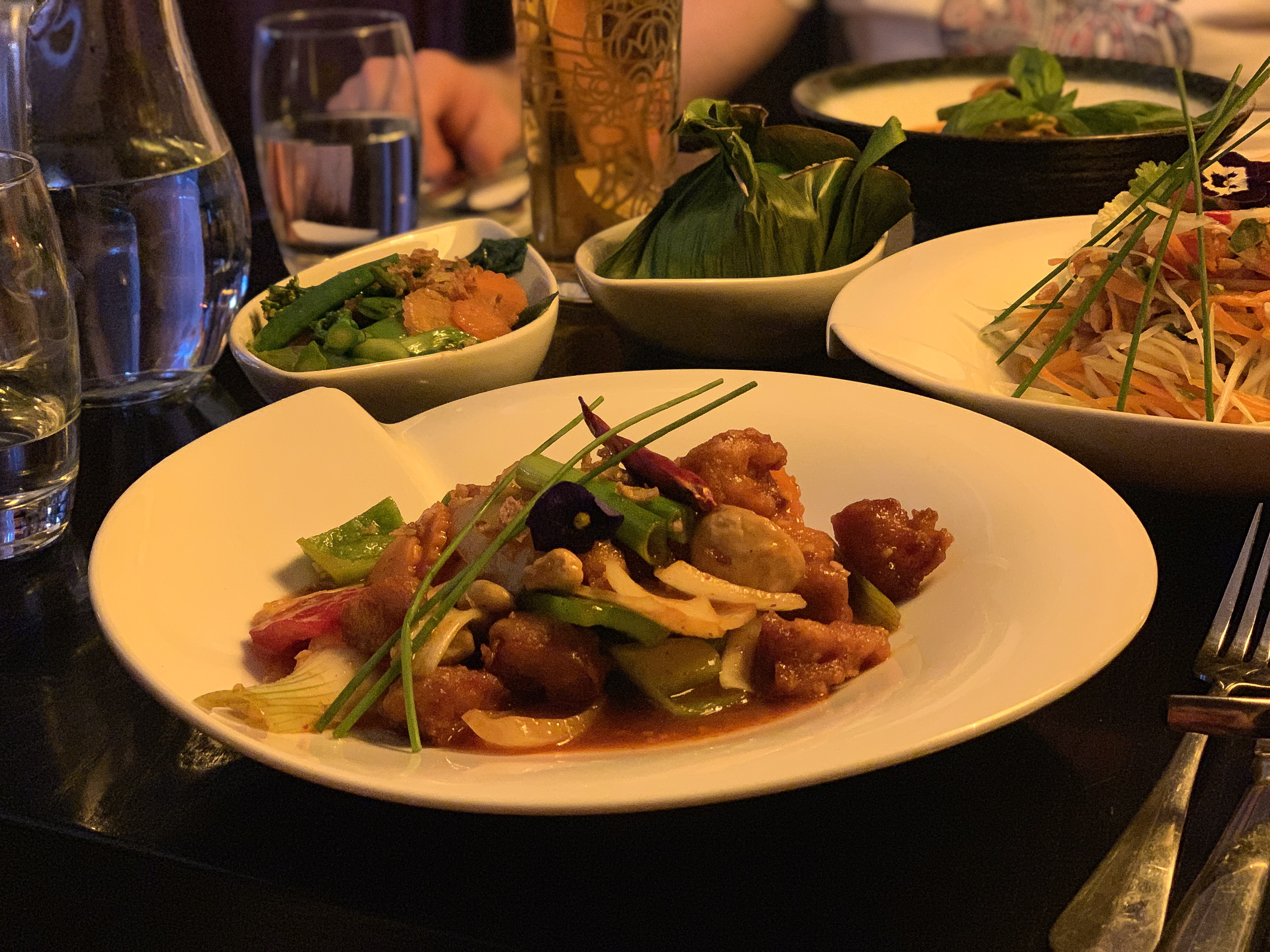 service
On speaking to others prior to the visit, I was told the food was excellent but service not so great. I actually found the service to be very attentive. Our server explained the menu well- we were told we could adapt dishes to our liking with different meats/levels of heat- our drinks were never emptied and all other staff we spoke to were helpful and friendly.
Lasting Thoughts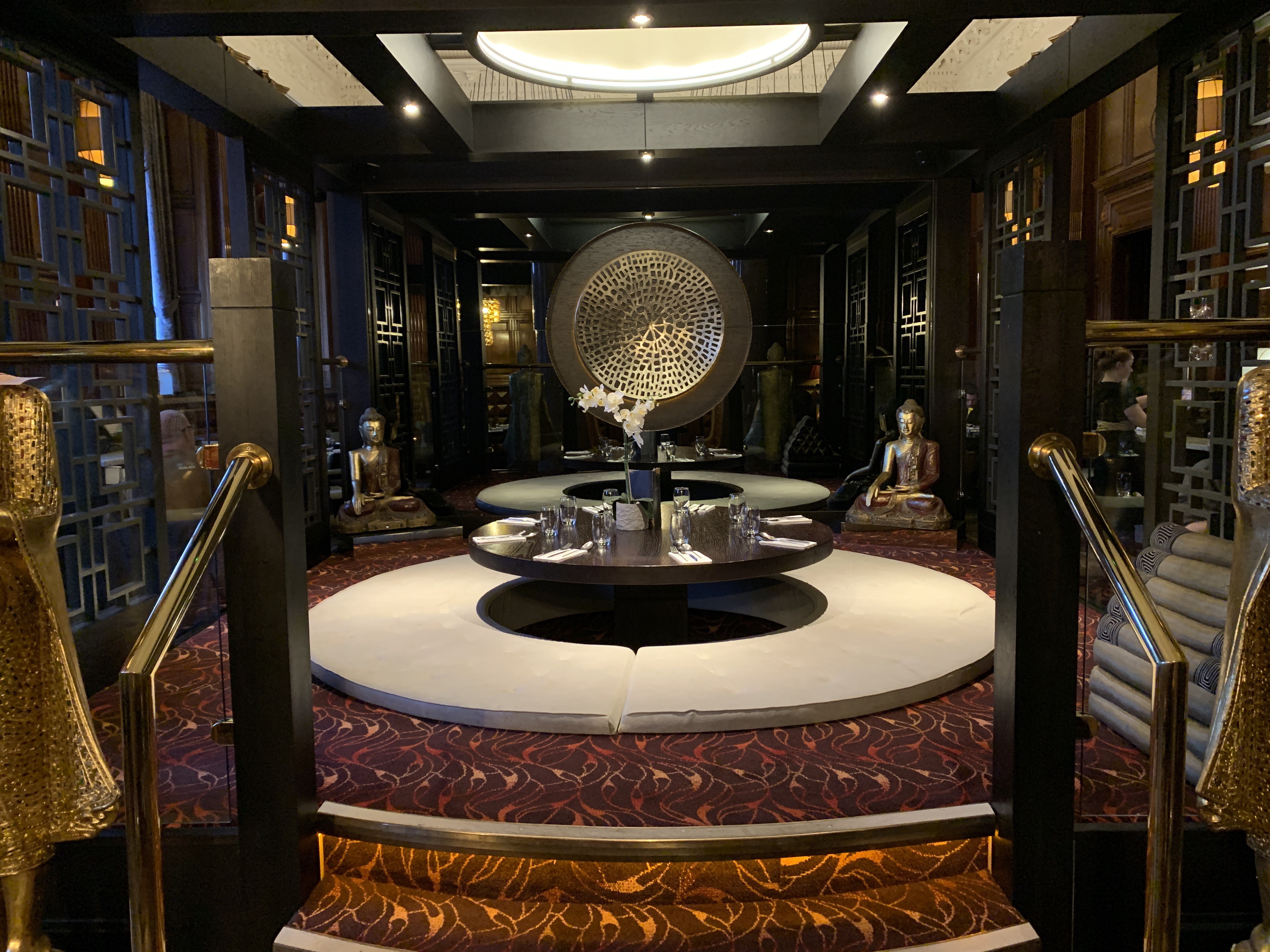 With our bellies full, we had no room for dessert but carried our doggy bags home to tuck into as a late night snack. On my next visit I will be torn between trying the Mango Sticky Rice (my favourite Thai dessert) and their showstopper Chocolate Bombe, a filled chocolate dome that comes with a hot caramel sauce to drizzle and melt the dome – the most instagramable dish on the menu!
Perfect for date night, or a special occasion with a crowd in their comfy sharing booths, the plush surroundings of Chaophraya is the perfect place to try out some authentic Thai food.
If you haven't been to Chaophraya and love Thai food, I recommend you try it out. I love the story of the restaurant's humble beginnings and of the owner, Kim. The food brought us back to our Asia travels and we spent the evening reminiscing the memories of our amazing trip- on my next visit I to Chaophraya I will just be sure to ask for my dishes with extra chilli!
If you would like to try out my Thai dishes, see my recipes for Thai Chicken with Cashew Nuts, Pad Thai and Thai Prawn Red Curry